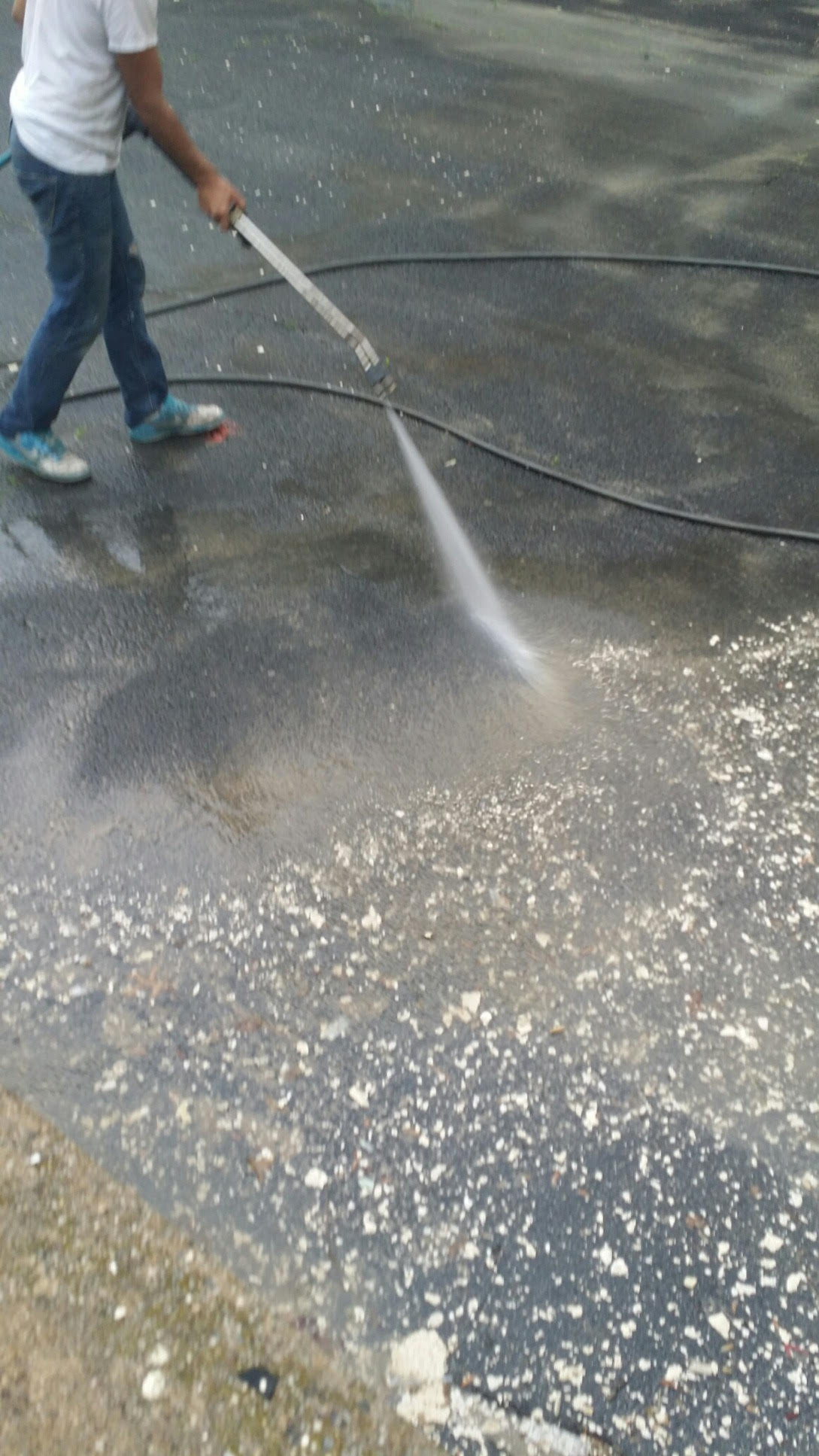 Spring is here and we would like to remind you all about our high quality pressure washing services. Now is the time to pop gum off your walkways, remove grease from your sidewalks, and steam clean all your service/dumpster areas. A clean, radiant, and eye-popping asset is a great marketing tool for any management or real estate firm. Not only does it help extend the life of your asset, but it helps set apart your assets from the rest. If you want to attract new customers or tenants and maintain or improve your daily customer count, it is imperative to keep your assets looking at their best. Falling behind and missing a service can make it a daunting task to catch up. The key with pressure washing is to plan ahead, be consistent, and attack the issue at first site. Waiting until conditions deteriorate may make the cleaning process more time consuming and expensive. A dirty appearance with sidewalk and gum stains, and grease in the dumpster/service areas can signal neglect to both your tenants and potential customers. Power washing, if completed correctly, can kill many harmful contaminants before they create hazardous conditions.
At GroupCAM, we use nothing but heavy duty, commercial pressure washing equipment (up to 4000 PSI) to restore the exterior of any building surface as well as any concrete sidewalk surfaces, parking lots, or walkways.
Please reach out to us if you are interested in pressure washing services. No matter what the job may be, we have the personnel and equipment to cater to your specific needs. We provide monthly, quarterly, biannual, or as needed pricing for any size job (big or small).