For commercial real estate to survive and thrive in today's difficult economic environment, it is not enough to rely on tenants and your local community and customers to behave as they should and take care of your properties as if they were their own. Properties need to be clean and maintained on a regular basis, as curb appeal and general cleanliness is a major factor fostering the success and longevity of retail businesses. We cannot emphasize enough the importance of day porter services for your properties.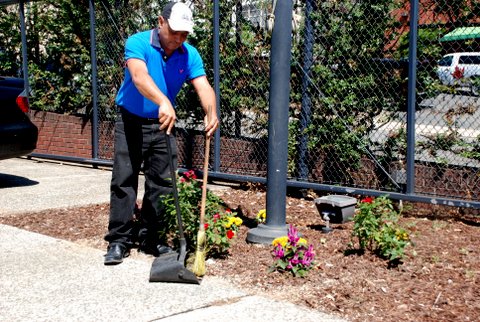 Curb Appeal Matters While some may argue physical appearance is not important to the success of real estate or businesses, this could not be further from the truth. While "what's inside" matters, if the exterior physical appearance is not well kept or appears dirty and cluttered with debris, a potential customer may turn away and not even get to experience "what's inside." A clean and healthy exterior is very indicative of the property management company and/or property owner and how much they value their clients, tenants, investors, and potential customers. As a property manager or property owner, you want your properties to be clean and safe. You want your clients, customers, investors, and tenants to be welcomed into a healthy environment that fosters and encourages success.
Importance of Day Porter Services Being a hands-on property manager and/or property owner may not be enough! You may find that your property's curb appeal and overall appearance may be damaging potential success of your tenants and ultimately your real estate portfolio. While you may be keeping the interior of your property clean, you may have issues with the maintenance of the exterior. This is a fixable solution and can easily be improved by incorporating professional day porter service.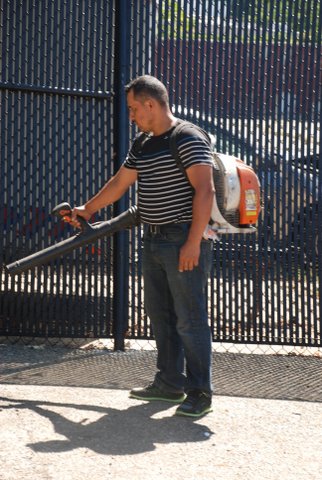 At GroupCAM our entire day porter service staff is equipped and capable of handling any type of property. Whether it be a mall, a town center, an industrial building, or a strip center, we have crews from Towson, MD to Gainesville, VA ready to perform. While the most obvious benefit of day porter service is keeping your properties clean of dirt and debris, there is one overlooked benefit of day porter service. That is, being an extra set of eyes and ears for any unusual circumstances that may arise while you are not onsite. It is impossible to be at your property every day and oversee everything. Therefore it is impossible to catch every little or major issue that may arise. This is where a day porter may come in handy. They are able to spot issues such as bulk trash that has been dumped, a parking lot light out, a roof leak, a large pothole, a grease spill, or any other potential hazard, etc.). Our employees are trained not only to clean up, but also to inspect the premises to ensure there are no issues to report.